CHRONOLOGISTE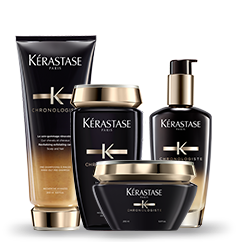 OUR FINEST HAIRCARE TREATMENT FOR TIMELESS SPLENDOUR
A Master Piece of Hair Revitalisation
The finest hair ritual ever created by Kérastase
The most precious jewels of scalp and fiber care, NEW CHRONOLOGISTE, harmonized with the masterpiece of formulation, ritual and sensoriality, to reveal eternal beauty of hair.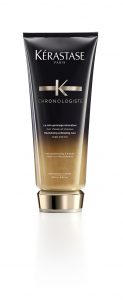 1. LE SOIN GOMMAGE RENOVATEUR
A breakthrough texture rich in micro-particles. Detoxifies and purifies the scalp and the fibre.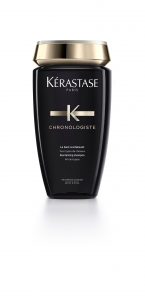 2. LE BAIN REVITALISANT
Caring shampoo with an all-round action on the scalp and hair. Hair sublimation and scalp revitalization. Smoothens, evens and strengthens the fiber surface. Moistureizes and revitalizes the scalp.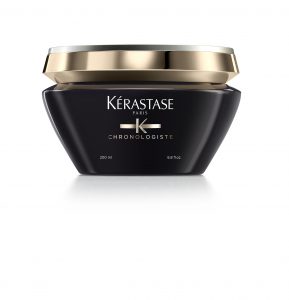 3. LA CRÈME DE RÉGÉNÉRATION
An intensely nourishing mask for scalp and hair, replenishes, softens, smoothens the hair fiber.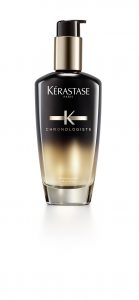 4. LA PARFUM EN HUILE
Enriched with Jasmine Oil and Myrrh extract. Intensely scented, visibly nourished and radiant.