DISCIPLINE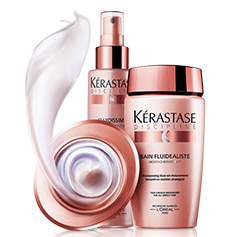 Smooths the fibre, controls its movement, guarantees its fluidity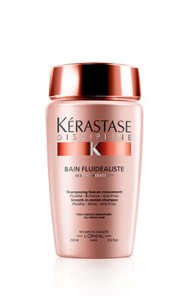 1. BAIN FLUIDEALISTE
Smooth-in-motion shampoo
The generous mousse is graced with a uniform texture that allows for an efficient, yet delicate cleanse. The hair fiber is nourished from root to tip and leaves the hair light and soft.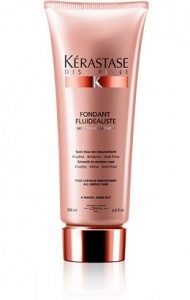 2. FONDANT FLUIDEALISTE
Smooth-in-motion care.
The Morpho-Keratine Complex enrobes the hair in a fine, protective film. The hair is immediately transformed to be softer, smoother and fluid.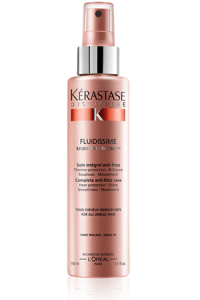 3. FLUIDISSIME
KÉRASTASE first complete anti-frizz care in spray.
Anti-frizz care in spray. It coats hair from lengths to ends with supple and lightweight touch to give shine and control with an anti-frizz action.