RÉSISTANCE

REINFORCE WEAKENED HAIR FROM THE INSIDE.
Kérastase Résistance rebuilds the internal substance of hair that has been weakened by exterior aggressors to restore its strength and solidity. It restores inner strength that can be seen from the outside: the regenerated hair is left beautifully healthy-looking.
1. BATH

BAIN FORCE ARCHITECTE
A repairing shampoo enriched with Vita-Ciment and Resurrection Sap. Helps strengthening hair fiber while shampooing.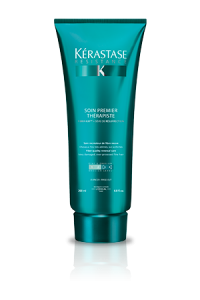 BAIN THÉRAPISTE
A shampoo with an unique jellified texture that takes care of hair fiber when shampooing it. Apply with the Thérapiste routin, fiber looks revitalized, shiny.
BAIN VOLUMIFIQUE
Thickening effect shampoo. It helps fine hair to create feather light volume.
2. TREAT

CIMENT ANTI-USURE
A repairing anti-breakage conditioner. Hair is strengthened and soft to touch.

MASQUE FORCE ARCHITECTE
A repairing masque for brittle, damaged hair. Helps nourishing and repairing surface for soft touch.

SOIN PREMIER THÉRAPISTE
Fiber quality renewal conditioner to apply before shampoo. Forms a protecting gaze on hair before washing without weighing it down.

MASQUE THÉRAPISTE
An unique butter texture masque. Apply with the Thérapiste routine, hair is intensely repaired, toned and revitalized. The hair fiber regains its strength and elasticity.
GELEE VOLUMIFIQUE
Thickening effect gel treatment. Conciliating cosmetic touch and a spectacular volume.
4. TEXTURIZE

CIMENT THERMIQUE
A leave in blow dry care for weakened hair. Thermo-protection to fiber. Strengthens and smoothens fiber surface.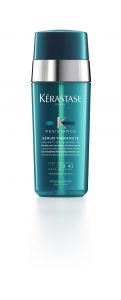 SERUM THÉRAPISTE
It associates double texture of caring cream and serum, for both fine and thick hair. Apply with the Thérapiste routine, hair fiber is repaired, reinforced and resurfaced. Spit ends is reduced.